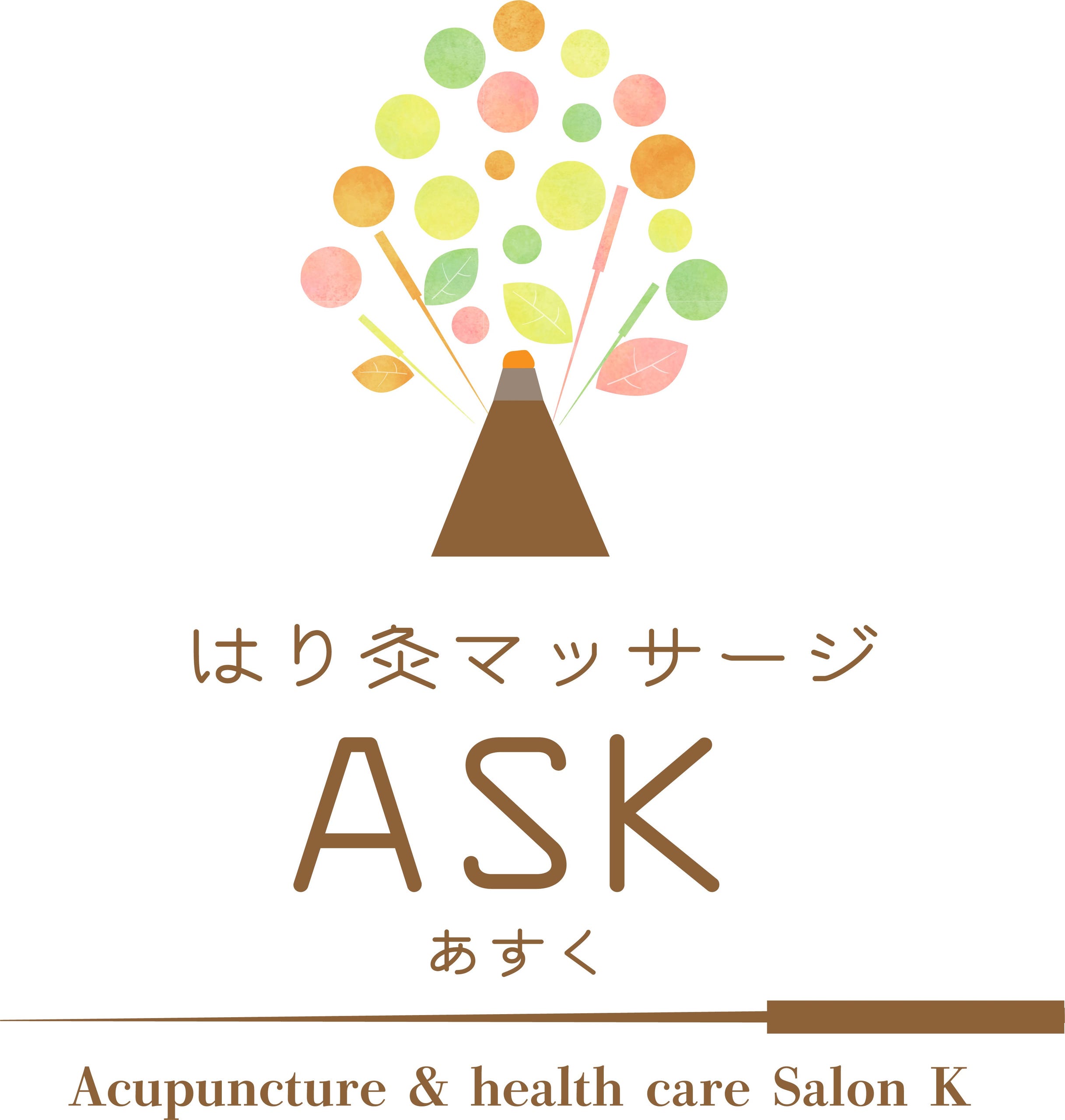 Let your Body Heal itself!
With ASK
Acupuncture & health care Salon K


Boost your immune system with
Acupuncture
Massage
Cranio Sacrum Therapy
Treatment for women
ASK(Acupuncture and health care Salon K) is Acupuncture clinic for Women and reservation only. It is located near Zushi station(JR Yokosuka line) or Zushi-Hayama station(Keikyu line). It takes for 5-7min from both stations on foot. Car parking is not available, so please use coin parking near the clinic.

Fee
Acupuncture treatment 7000 yen
Acupuncture for beauty (including facial and head massage) 9000 yen
Aromatherapy treatment 90min 10000 yen
60min 7000 yen
Cranio Sacrum Therapy 45min 6000yen
Acupuncture & Massage 120min 13000yen


For booking or any inquiries please contact by email or call. When you call to the clinic, please leave your message with your name and inquiry.



ASK
Acupuncture and health Care Salon K
Google Maps のコンテンツは現在の Cookie 設定では表示されません。"コンテンツを見る"を選択し、Google Maps の Cookie 設定に同意すると閲覧できます。詳細は Google Maps のプライバシーポリシーをご確認ください。Cookie の利用は、Cookie 設定からいつでも変更できます。
コンテンツを見る
Email
acuzushihayama@gmail.com
Address
1-6-13 Zushi, Zushi, Kanagawa, Japan
Open
Mon-Fri 9:00-19:00
Sat & Sun 9:00-17:00